International Business Development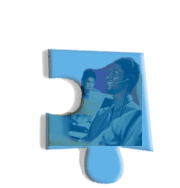 At C&M we help developing your organization internationally, by systematically finding solutions capable to integrate international strategic sourcing and selling in your day-to-day operations
.
It is also possible to promote profit within your business, by taking advantage of public authorities international trade agreements, (regulating international competition and supporting economic development of emerging economies). At C&M we have a number of colleagues, capable of aggressively designing, planning and implementing your operations, to facilitate development a
nd consolidation of your operations.
Supply Chain Process Improvement
Clients often have disconnects between material management, manufacturing and fulfillment. At C&M we are able to analyze, make suggestions and recommend
actions, in the following areas:
Process and event handling across the supply chain

Improve your coordination capabilities to prevent surprises

Ameliorate cost of order fulfillment, real time and planned inventory, logical substitutions, transportation and distribution capabilities

Integrate warehouse management, across all warehouses of the supply chain to identify cost opportunities and cross-dock locations to achieve minimum order cycles and maximum velocity.
Six-Sigma Applied to the Supply Chain
Your business can link organizational strategy with business unit goals strategies, by adapting SIX-SIGMA to your Supply Chain.
We can help with all the main cost contributors in your supply chain: Purchase, Transport, Warehouse Regulatory Compliance and Material Management to internal and external customers.
We, at C&M propose the use of statistical tools and processes, performance gaps, specific improvement areas, root causes, and lasting solutions relative performance against past history, industrial trends and competitive forces to ensure that supply goals and objectives are well planned and executed.
Production & Operations
Too often, profits and margins are eroded by inefficiencies in your production & operation areas; we are here to help you, define business objectives and translate them, into operational goals.
We also can help your organization identify opportunities to improve your operations and qualify their economic value.By using different techniques, we will analyze qualitatively and quantitatively: your production and your business opportunities for improvement: its root causes and financial consequences. We will make suggestions and recommendations and how to resolve them.
We are also able to help you in the following areas:
Effective utilization of existing Capacity Product Cycles

Increase Valuation efficiency

Reliable collection, exporting, archiving and reporting batch data

Improve batch control strategies

Enterprise-wide standardization of processes and procedures

Improved Product Quality

Improved operators productivity

Production cost systems and cost estimates for new products

Installation & Start-up operations integration with Supply Chain Management

Logistics, Inventory and Warehouse Functions & Management

Operations, methods and process improvement

Quality control, procedures design and development on an integrated manner

Quality Certification support services (QS & ISOXXXXX)
Finance & Accounting Services
We at C&M can help your organization achieve its financial goals, minimize taxes throughout your subsidiaries in different countries, and provide you with peace of mind in your business life.
As part of an issue you need resolved, or within an integrated approach for project implementation, please do not hesitate to contact us, if you we can be of help in:
Accounting and Bookkeeping -System set-up and implementation in GAAP, IAS, and Brazilian GAAP.

Economic Analysis -site selection, as part of feasibility studies, as part of a total-solution, for Integrated, and local and international, project needs

Financing & Negotiations -for regulatory compliance, taxes and general subventions negotiations

Financial reporting -GAAP, IAS, Brazilian GAAP

Corporate & Subsidiary Planning

M&A Financial and Regulatory work -within EU territory and in Russia
Technology
In today's rapidly changing economy, companies must respond to new market conditions with increasing speed and flexibility.
We at C&M can provide your organization with the expertise needed, to optimize your organization operational systems.
We will support your organization to discover, design and implement system solutions, capable of improving your KPI's (KeeyKeyformance Indicators), analyzing process equipment and performance, and interfacing manufacturing equipment with business systems.
Within our company, we have experience in providing solutions that lower operational costs, increase productivity and improve quality, excelling in the following areas:
Analysis Review; Automation; Application and Tool Development

Business Continuity Management

Interface automation programming in Visual Basic

RFID circuit development projects

Automated management of cues and parks

Oracle tools and applications development;

SAP and AS400 System integration development;

Development and design of connection and communication mechanisms with different peripherals;

Storage Systems

Supply Chain Implementation
Change
Change should be accomplished in a coordinated manner to preserve revenue, productivity and employee motivation.
We at C&M are experienced in designing, financing, implementing and managing a set of projects capable of assisting your organization in developing a level of project management maturity that guides organizational change through the rational creation and implementation of projects, in key areas of your organization