Methodology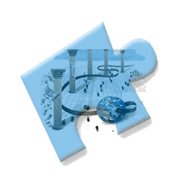 At C&M we believe in "integrat
ed business solutions methods", in accordance with the specific needs presented by our client's projects; teeming up with our clients representatives to tackle the
necessary challenges to achieve and excel the expected goals.
What we do?
Our success comes from our commitment to the core values that underpin our business:

Partnering: Through an active commitment to partnering with our customers, we have been able to shape each and every contract to best meet our partner's needs.

Responsiveness: Our can-do attitude and friendly proactive people, make for a no-hassle, no-stress work relationship.

Commitment: We will listen to your needs, and deliver on our promises, each and every time

Communication: Open, honest communication when and where needed, ensures a no surprises environment.

Teamwork: Regional, National and International, we form the best teams that combine the technical skills and partner with the clients to best deliver our job.

Continuous Improvement: Not satisfied with what constitutes our best practice; we are committed and will implement a better practice, to ensure your satisfaction.